Have you noticed that your eyesight has changed? For example, have you noticed that you can't see as clearly when reading or working on a computer? No need to panic. Changes in your eyesight are a normal part of aging.
If you've noticed changes in your sight, visit your doctor to check on the health of your eyes. Chances are, you need a pair of reading glasses. Reading glasses make it easier to read for long periods and see nearby text and images, reducing the eyestrain that sometimes accompanies the changes in your eyesight that often occur as you age.
Choosing the right pair of reading glasses is crucial. If you're serious about taking care of your eyesight long term, any pair won't do. In honor of World Sight Day, Foster Grant wants to help you invest in your eye health so you can continue to love your vision (in style!). Check out their top five tips for choosing a pair of reading glasses you'll love and love to use.
1. Pick a stylish pair
Reading glasses aren't just a functional tool, they are also an easy and stylish accessory! When choosing a frame, pick a style that expresses your personal taste and complements your overall aesthetic. Try classic, trendy and quirky styles to see what suits you best. Finding a style you love is important because you're more likely to wear your reading glasses more consistently, which will benefit your eyesight in the long run.
Want to find your PERFECT pair of eyewear, but don't know where to start? Try Foster Grant's quick and easy frame finder tool for personalized recommendations.
2. Consider sun readers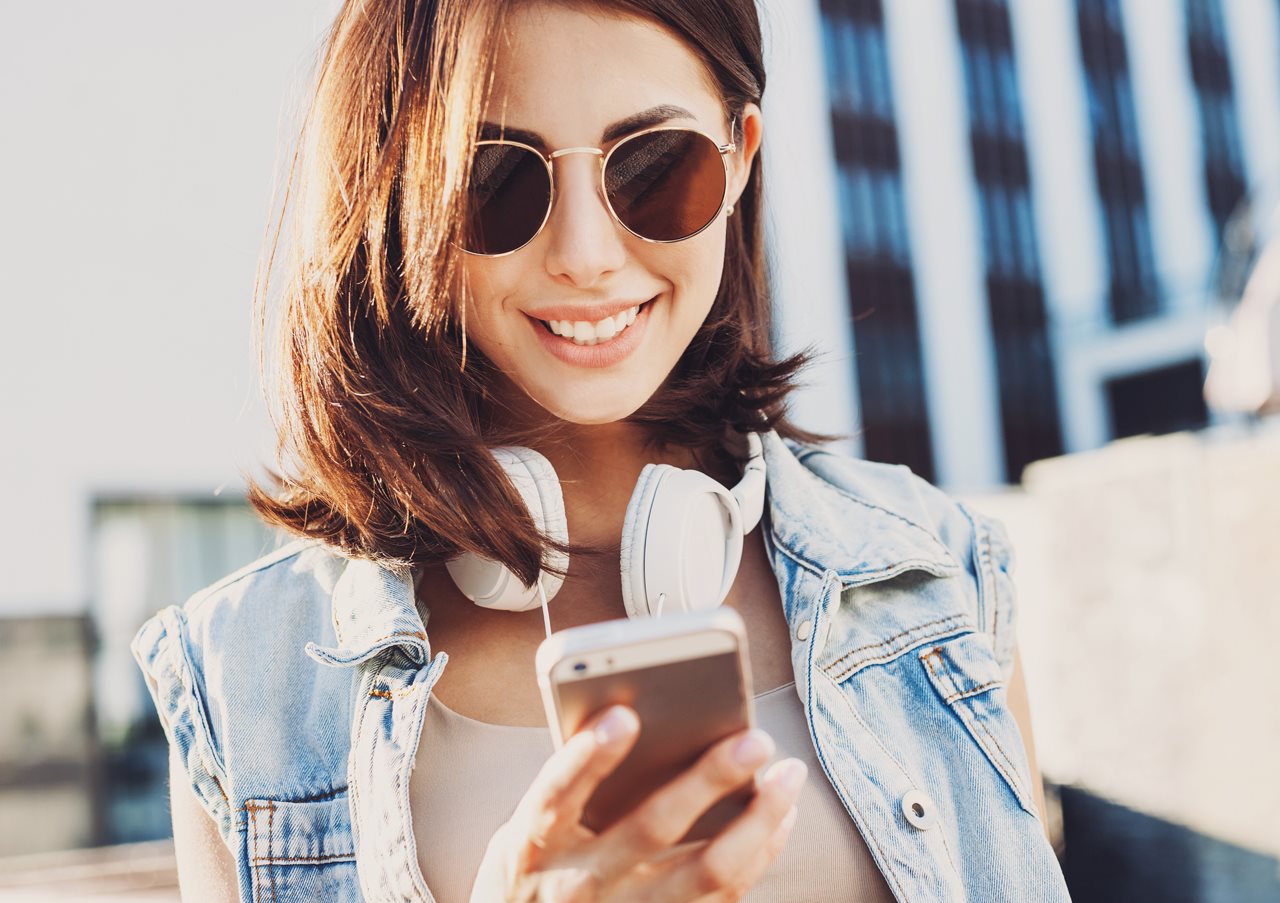 Do you frequently read outdoors? Consider purchasing a pair of reading sunglasses. The Foster Grant SunReaders line of eyewear features tinted lenses that are scratch and impact resistant and provides 100% UVA-UVB sun protection so you can read comfortably in bright environments. This versatile choice is the best of both worlds! Best of all, no one will be able to tell they're reading glasses!
3. Find a frame that fits your face
You'll want a comfortable pair when you're wearing reading glasses for long periods. Find a frame that fits your face shape well. Frames that pinch or press against your temples or nose can cause discomfort and headaches. Take your time to try on various sizes, shapes and styles to find a pair that you can comfortably wear for hours on end.
4. Invest in a slim, easy-to-carry pair
If you're always on the go, you'll need readers that are easy to carry. Opt for a pair of slim, lightweight reading glasses that easily fit in your bag or pocket. Foldable or compact frames are convenient and practical choices for everyday use.
The Foster Grant Super Flat line of readers fold up nice and flat, coming in at just over half an inch which is similar to the average cell phone! These ultra-compact, ultra-portable reading glasses work just as efficiently and comfortably as the company's standard-size styles.
5. Prioritize quality
High-quality frames and lenses offer improved lens features which can provide clearer vision so you can continue to care for your vision. Reading glasses that suit your needs don't have to be expensive. Seek out brands with longevity and a history of producing innovative eyewear options.
Picking the perfect pair of reading glasses doesn't have to be a chore. By following these five tips, you'll easily find the right pair for you that enhances your reading experience, complements your lifestyle and helps you take care of your eyesight for years to come. To learn more about different styles and lines of reading glasses, visit FosterGrant.com.